Organization
---
International Ved Vidyalaya Foundation was established by Pandit Gyan Prakash Upadhyay, who is originally from the Pratapgarh district of Uttar Pradesh.
Since childhood, he has been thinking about the nation and religion. The Government of Uttar Pradesh and India honored him with Pravasi Bhartiya Ratna in 2018. Along with this, he has also been honored with many types of awards in social fields. International Veda Vidyalaya Foundation has established this institution to preserve. Religion and culture by educating Vedic Science, Sanatan Dharma, and glorious Indian history in India and in every corner of the world. International Veda Vidyalaya Foundation is running Veda Vidyalaya residential schools in many places in India. But now, it will be brought online via International Veda Vidyalaya. With online education, anyone from any corner of the world will be able to take this course and benefit from the vast knowledge of Vedas. We sincerely seek your blessings and support to make this unique attempt to save our ancient religion and glorious history.
Mission And Vision
---
The existence of any country is related to its history, and the existence of any religion is related to its education system. For 800 years in India, so many foreign invaders attacked and destroyed our glorious history. If we want to keep our country and religion safe, we must protect our education system and its glorious history that we are proud of and take it to each and everyone in our country and to all who practice Hinduism around the globe. 800 years ago, when we used to go to the Gurukul to study, we have imparted two types of knowledge: (1) – Para Vidya (2) – Apara Vidya,
1. Para Vidya means divine knowledge, and Apara Vidya means knowledge of Science. In ancient Gurukuls, first of all, we were given the knowledge of religion in the Gurukul. What is the meaning of religion? Religion does not mean a system of worship.
2. Dharma means duty. We were taught to be a good son, a good daughter, a good brother, a good sister, a good husband, a good wife, a good father a good mother, and a good citizen of the country and society. After that, we were taught Science.
3. Friends, in the current time, the school in which we went to study, or the school. where our children are going to study, we are not given any knowledge of religion (sense of duty). Today our children are directly learning Science.
4. Today our children are directly learning Math, Physics, Chemistry, and Biology but not learning to be good citizens. We have to understand that knowledge of both religion and Science is equally important. Science gives us material happiness. And the knowledge of Dharma gives us spiritual and mental happiness.
5. There is a saying in English that money is lost, nothing is lost, health is lost, something is lost, and character is lost, everything is lost. Friends, character building, is not being done today. Today we want to make our children doctors, engineers, scientists, officers, and industrialists.
6. There is nothing wrong with it. But we should make them good doctors, engineers, and scientists, and at the same time, we should also make them good human beings. Friends, Sanatan Dharma is from eternity.
7. Today, whenever we ask any small question about religion to our people, not only children but even the parents are unable to answer it. What is Aum? What is Swastika? Who is God? Where does God live? How many Gods do we have? Even we do not know the first mantra of our first Veda.
8. That is why we have to know our religion along with Science, we have to be a good human being, so let us all make an effort together for our Sanatan Dharma, for our culture, for our traditions and pray that the Lord will surely give us success in this matter.
9. "Dharma Rakshati Rakshita" means When we protect Dharma, Dharma protects us. Our religion has existed from the beginning of the creation of this universe. Friends, can you imagine how old our religion is? We are in 51 years of Brahma Ji's life, who is the creator of this universe.
10. One day of Brahma Ji is equal to 8 billion 640 million years. Multiply it by 365 to convert it into years, and then complete the calculation by multiplying the product by 50 years. Our Sanatan Dharma is so ancient. Our ignorance and casual attitude towards our Dharma led us to today's situation.
11. The biggest challenge for Hindus today is how to save our future generations in this world? How to protect Sanatan culture? We are building a temple, but how are we ensuring that our next generation is ready to go to the temple?
12. So We all must make a commendable effort by uniting our culture and traditions for our loved ones. To fulfill this need of the current times, the International Veda Vidyalaya Foundation was established.
13. The mission of the International Veda Vidyalaya Foundation is to impart religious education and educate today's Hindus about glorious Indian history and Vedic Science. And do research on it.
14. The curriculum teaches our children to be good doctors, engineers, scientists as well as a good human being. Let us all together fulfill this goal and take our country and religion to the path of supreme glory.
15. We have got one life, let us make it worthwhile. People should have knowledge of their real religion, religion is not a method of worship, but it is a duty, which is the proclamation of our Vedas, Krinvanto Vishwamariyam.
16. We have to give knowledge to the people about our Vedic Science. Friends, the Science of today is being taken from our scriptures only. There is a description of great Science in our scriptures.
17. The goal of the International Veda Vidyalaya is to impart knowledge of religion along with Science & to motivate all to become good human beings. And to fulfill this goal, we dedicate our body and mind, and we pray to the Lord to give us success in this endeavor.
Team
---
Pandit Gyan Prakash Upadhyay
President & Founder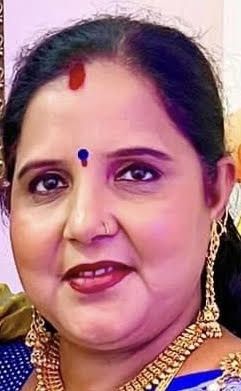 Prema Upadhyay
Co-founder
Shradha Upadhyay
Co-founder & Secretary
Swatantra Upadhyay
Co-founder & Treasurer
Shiva Agrawal
Team Member
Acharya Krishna Kumar Panday
Team Member
Mitesh Rathore
Team Member

Manoj Bhatiya
Team Member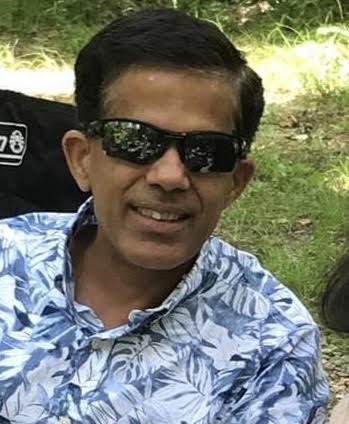 Rajesh Khanna
Team Member
Prashant Bhardwaj
Team Member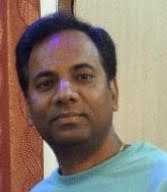 Harivansh Singh
Team Member
Neelam Srivastava
Team Member
Varsha Shrivastav
Team Member