Astrology
---
Astrology is a range of divinatory practices, recognized as pseudoscientific since the 18th century, that claim to discern information about human affairs and terrestrial events by studying.
The apparent positions of celestial objects. Different cultures have employed forms of astrology since at least the 2nd millennium BCE, these practices having originated in calendrical systems used to predict seasonal shifts and to interpret celestial cycles as signs of divine communications.
Most, if not all, cultures have attached importance to what they observed in the sky, and some—such as the Hindus, Chinese, and the Maya—developed elaborate systems for predicting terrestrial events from celestial observations.
Vastu
---
Vastu are texts on the traditional Indian system of architecture. These texts describe principles of design, layout, measurements, ground preparation, space arrangement, and spatial geometry.
The designs aim to integrate architecture with nature, the relative functions of various parts of the structure, and ancient beliefs utilising geometric patterns (yantra), symmetry, and directional alignments.
Vastu Shastra are the textual part of Vastu Vidya – the broader knowledge about architecture and design theories from ancient India. Vastu Vidya is a collection of ideas and concepts, with or without the support of layout diagrams, that are not rigid.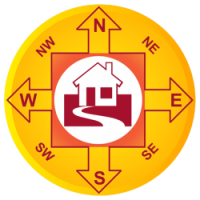 Yoga
---
Yoga is a group of physical, mental, and spiritual practices or disciplines which originated in ancient India and aim to control and still the mind, recognizing a detached witness-consciousness untouched by the mind and mundane suffering . There is a wide variety of schools of yoga, practices, and goals in Hinduism, Buddhism, and Jainism.
The term "yoga" in the Western world often denotes a modern form of Hatha yoga and a posture-based physical fitness, stress-relief and relaxation technique.
It was introduced by gurus from India after the success of Swami Vivekananda's adaptation of yoga without asanas in the late 19th and early 20th centuries.
The Buddhist tradition of Abhidharma spawned treatises which expanded teachings on Buddhist theory and yoga techniques which influenced Mahayana and Theravada Buddhism.
Ayurveda
---
Ayurveda is an alternative medicine system with historical roots in the Indian subcontinent. The theory and practice of Ayurveda is pseudoscientific. Ayurveda is heavily practiced in India and Nepal, where around 80% of the population report using it.
Ayurveda therapies have varied and evolved over more than two millennia. Therapies include herbal medicines, special diets, meditation, yoga, massage, laxatives, enemas, and medical oils.
The main classical Ayurveda texts begin with accounts of the transmission of medical knowledge from the gods to sages, and then to human physicians.
Through well-understood processes of modernization and globalization, Ayurveda has been adapted for Western consumption, notably by Baba Hari Dass in the 1970s and Maharishi Ayurveda in the 1980s
Pooja And Yagya
---
Puja is a sacred practice that Hindu people perform on different occasions to worship, pray or show respect to their deities. Homa(YAGYA) is an ancient Hindu ritual performed to invoke Agni, the God of fire, by offering Ghee (clarified butter) and other sacrificial offerings.
As Havih means Ghee and Havisha means offering and Yagya means sacrifice, Homa is also called Havan and Yagya. After performing the Pooja, a fire is lit in a Homakunda.
Performing Shraaddh at Triveni Sangam, especially during 'Pitru Paksh' is regarded as a very essential ritual to give salvation to the deceased souls.It is believed that the spirits of ancestors keep waiting for such 'Pind Daan' through the Shraaddh ceremony to be performed by their progeny.